Brand Strategy
Four year old direct-to-consumer start-up Brooklinen was looking to launch their business, and their brand, to the next level. The goal was to leverage their status as a cult-NYC bedding brand and capitalized on their cool cred while introducing them to a national audience. The first step in honing in on a brand identity was to establish three pillars to act as a driving force behind every customer touchpoint.
Art Direction
Positioning themselves as a lifestyle brand in the home goods space, Brooklinen's photo art direction is casual, playful and dynamic. The interiors are always aspirational yet approachable - products are shown being lived-in and soft goods stying is "perfectly imperfect." The models represent the diversity Brooklyn is known for.
Unboxing Experience
As a direct-to-consumer brand, the unboxing experience is a crucial moment to create a memorable connection with customers. Brooklinen was not taking advantage of the opportunity to tell their brand story through their packaging. A few thoughtful elements, such as a branded tote bag and quarterly "newspaper" provided more real estate for storytelling and product education.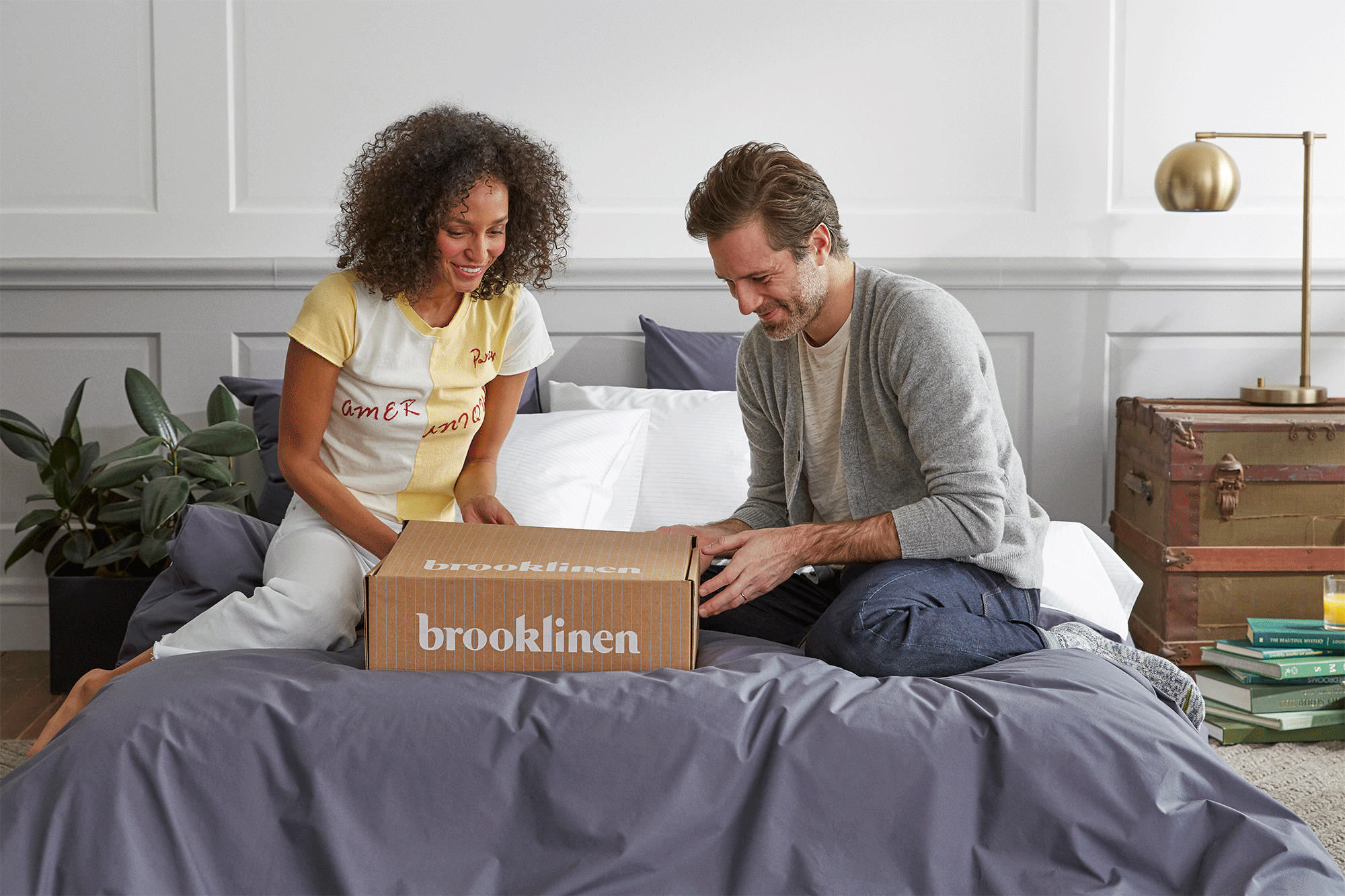 Out of Home Advertising
Most bedding and bath purchases are done out of necessity, and there's little brand loyalty in the market. Brooklinen aims to set themselves apart by creating a true lifestyle brand - and the NYC transit system, where we're talking to our target demographic of affluent millenials, is the perfect place to do that.
Concepted and directed entirely by the Brooklinen in-house creative team, this campaign speaks to the fact that our beds are more than just a place for sleeping - they're the site of our most intimate and also mundane daily activities, the place where we spend 1/3 of our lives.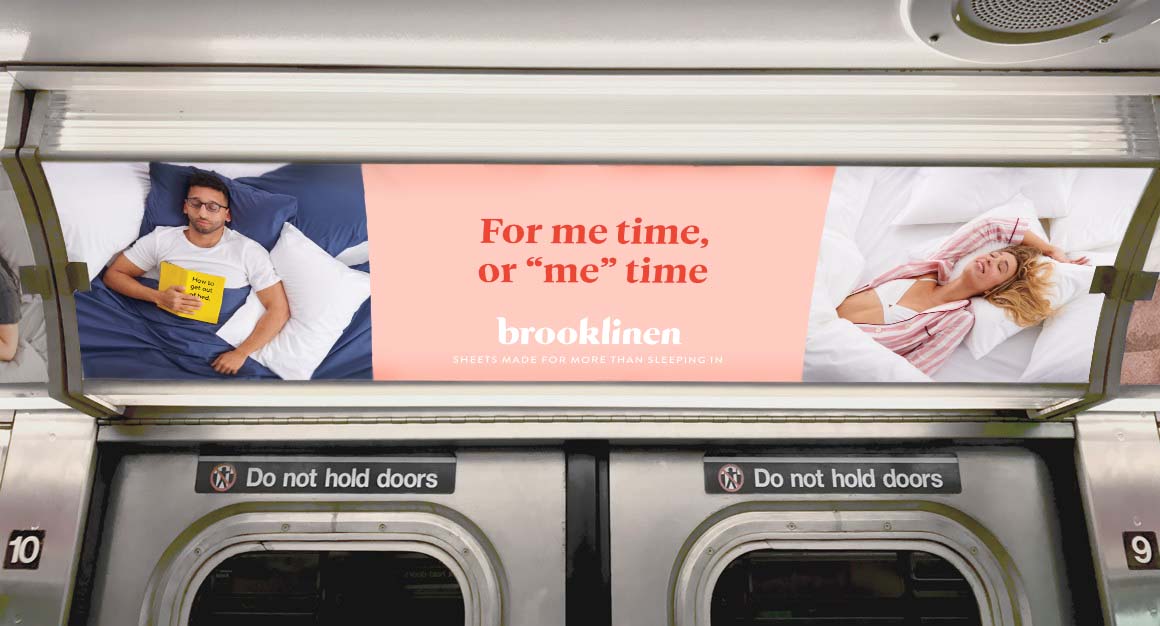 Retail
Designed to help you "find your comfort zone" Brooklinen's first retail pop up in the heart of Soho, Manhattan, made the e-commerce experience tangible, giving customers the opportunity to interact with the fabrics and products. We created a guided shopping experience where customers could build a comfort experience tailored to their individual needs and preferences. The space was designed to feel clean and airy, but comfortable and cozy enough that shoppers would make themselves at home, feel and interact with the products. Unexpected playful pops and nods to NYC throughout the space bring the brand to life.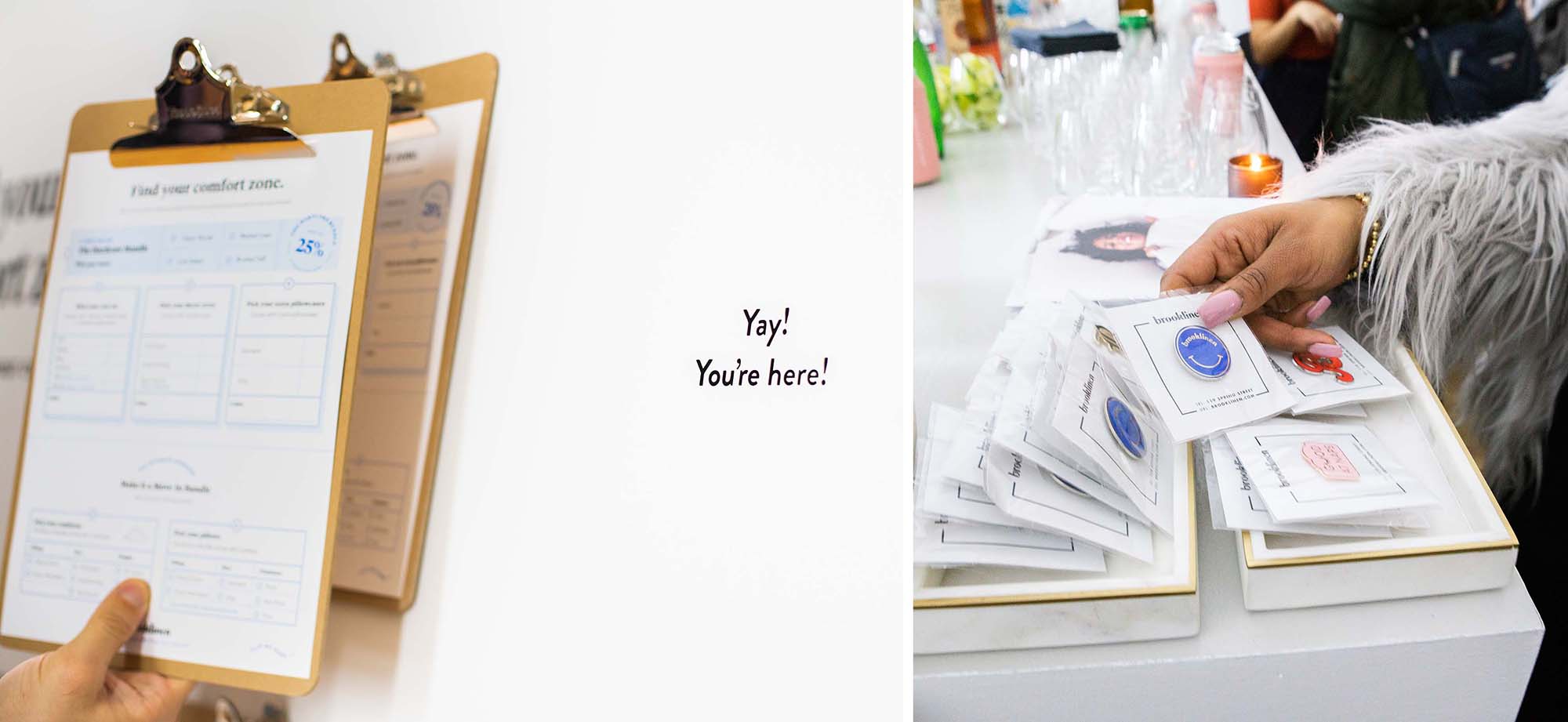 Direct Response TV
Direct-Response television spots provided the opportunity to bring the millennial cult bedding brand to a national audience. The challenge was to stay true to Brooklinen's identity while expanding our target customer and taking a more straightforward sales approach. Partnering with production agency Broadway Video, we tested two creative approaches: 1) Telling Brooklinen founders Rich and Vicki's "hotel epiphany" founders story and focusing on the direct-to-consumer business model, and 2) A more product-focused spot that juxtaposes voice-over value props with beauty shots of the bedding.